الرئيسية
الكتاب
بقلم Al-Furat Center for Studies
Al-Furat Center for Studies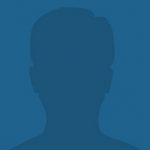 The report was conducted by the Al-Furat Center for Studies on the questionnaire and its results, dated on 17/3/2020, with regard to the Kurdish public opinion about the Kurdish National Council policies and its role as part of the...
Available in Arabic (العربية) Introduction: Nowadays, what the region of North and East of Syria (NES) has seen of occupation, atrocities, and massacres currently, it is just a part of the Turkish state's culture that is primarily based on denial and...
Al-Furat Center for Studies-Translation Department Also available in Arabic. A wide range of popular demonstrations has erupted in most parts of Iran, following the resolution of fuel rationing and gasoline price hike up to %200 percent. National Iranian Oil Products Distribution...
Dr: Abdul-Ilah Mustafa - Scholar Fellow at Al-Furat Center for Studies Translated by: Al-Furat Center for Studies- Translation Department 16/1/2020 Axes of the Study First Axis: The international Developments and its Impact on American Policy in the Middle East. 1- Eurasian Ideology. 2- The Chinese...
:Introduction The Middle East region languishes on a hot tin plate; its fire has never subsided for a long time, but it has caught more fire since 2003, and it is still ongoing in burning the political map of the...
Pêşgotin Herêma Rojhilata Naverast dikele, agirê wê ji zû ve hêdî nebûye, lê belê ji sala 2003'an hîna gurrtir bûye û di şewitandina nexşeya siyasî ya herêmê de hîna berdewam e. Tişta ku dixuyê ew e; rojhilata naverast di êşa jidayîkbûneke...
Arabic Werger: Nûrhat Heftaro Êdî Koalîsyona Navdewletî û Hêzên Sûriya Demokratîk, ji ragihandina rizgarkirina herêma dawî ya li Sûriyê (Baxoz a li gundewarê rojhilat a Dêrazorê dikeve) gelekî nêz in. Bi vî awayî efsaneya Xîlafatê ya îdîakirî ku sala 2013'an ji...
English, Arabic Werger: Nûrhat Heftaro Pêşgotin: Bi awayekî giştî herêma Rojhilata Naverast û taybet Sûriyê, di rewşeke bilez a firtûnedar re derbas dibe. Nexasim bi nêzbûna dawiya çekdarî ya DAIŞ'ê,  gavên pêşîn ên jinûve dîzaynkirina herêmê dest pê kirin. Sûriyê veguherî navenda şerê...
ENGLISH ,  ARABIC Werger: Nûrhat Heftaro Ji bo bibe "Şêrê Sunniyan" pêdîviya Serokê Tirkiyê ku di heman demê de serokê AKP'ê yê xwediyê meyleke dînî ye, bi piştgiriyeke Erebî ya fermî û gelerî hebû. Lê xuya bû ku tenê karîbû bigihanda...
Also available in العربية Turkish president, the head of the religiously-oriented Justice and Development Party (AKP), needed official and popular support from Arab to win the title of "Lion of the Sunnah," but apparently he only reached the rank of...